DAVID - LEAD GUITAR / LEAD VOCALS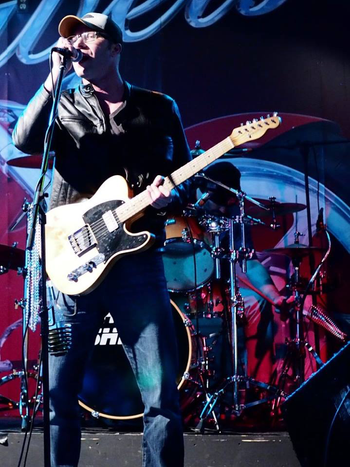 After seeing Bill and Ted's Excellent Adventure it was clear David needed to be in a band in some way, shape, or form.  He started playing guitar at the age 12 and after bribing the band members of Trick Shift he's now the lead singer and lead guitarist.  Major Influences: John Lennon, Jim Morrison, Jimmy Page, Jimi Hendrix, 90s – 00s alternate/rock.
Bottom line: When the people are shakin' it and the crowd is having fun, they'll come back again and tell their friends.
 – "We are defined by the fact that we can't be defined by anybody" – Muse.
~ David