Trick Shift was formed in January of 2013 in Lakeville, MN by 4 vastly experienced musicians that have played for years in several band projects throughout the Twin Cities. Our music is a wide range of covers from the 80's to Today that appeals to the masses and gives you a little flavor of various genres from Rock, Alternative, and Dance to keep all tastes entertained.
Our objective is to give our fans a great show, never let them down, and leave them wanting more.  We will put all of our talents, love, and energy into every show and leave nothing behind.
~Trick Shift~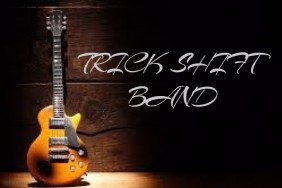 You are visitor number: 10252